One of the least-talked-about players on the Dallas Cowboys roster right now is Linebacker Chris Covington, a sixth-round pick in 2018. As he enters his second season, could Covington earn more playing time after some of the recent changes at the LB position?
Wearing Anthony Hitchens' old number of #59, Covington would love to work his way into a prominent role like it's last owner. But Hitchens was able to take advantage of injuries to Sean Lee and Rolando McClain to make an immediate splash in his rookie season.
Last year, Covington managed to make the team but was only active for five games as a special teams player. Leighton Vander Esch, Jaylon Smith, Damien Wilson, Sean Lee, and Joe Thomas dominated the defensive snap counts at linebacker.
With Wilson leaving for Kansas City though, and nobody added to take his place, Covington should have a better opportunity to get on the field in 2019.
Sean Lee is expected to start the year as the SAM linebacker, the role that Damien Wilson had last year. But if health is an issue for Lee, as it tends to be, then Covington is most-suited to play SAM of the other backups. Joe Thomas and Justin-March Lillard are both smaller LBs better built to play the middle and weak-side roles.
Not only could Lee's health be an immediate concern, but Dallas will also be thinking about the future. They'd love to get a few more years out of Covington's rookie deal, and especially if he could play a starting role for them.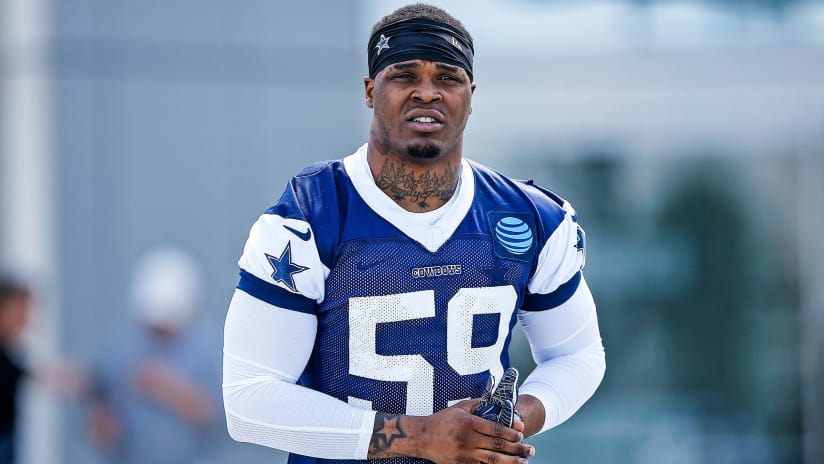 Late-round picks haven't had trouble finding work on the Cowboys' defense lately. Xavier Woods is a projected starter at safety and Anthony Brown is one of the team's top cornerbacks; both former sixth-round picks. Jeff Heath and Antwaun Woods, both undrafted, also should have major roles on this year's team.
Now that Covington gets that vital full offseason with the club, he may hopefully be able to compete with veterans like Thomas and March-Lillard for a more consistent backup role.
Chris has an intriguing background for a linebacker. He was a quarterback and defensive back in high school, then played both linebacker and defensive back in college. He was the middle linebacker for his final year at Indiana.
Between knowing how a QB thinks and having played plenty in defensive coverage, Covington could be more than just a run-stopper on the strong side of the defense. He could be used in ways to help confuse opposing passers.
While Chris Covington may still be fighting from the bottom of the pack at linebacker, at least now there's one less guy to worry about. Hopefully increased opportunity, plus a year of NFL experience, will help Covington become a more significant part of the 2019 defense.