The Dallas Cowboys head into 2019 having used their highest draft pick, 58th overall, on rookie Defensive Tackle Trysten Hill. What does that addition, along with other offseason moves, mean for the DT position just a few weeks away from training camp?
After getting run over by the Los Angeles Rams in their 2018 playoff loss, the Cowboys' interior defensive line came under fire. Both Maliek Collins and Antwaun Woods were dealing with health issues in that game, and the Dallas defense didn't look anything close to the group that was 5th-best in the NFL in regular-season run defense.
Collins and Woods return this year to prominent roles at defensive tackle. Dallas also has veteran Tyrone Crawford still on the roster, and added another veteran in free agent Christian Covington from Houston. Throw in the Trysten Hill pick, plus other young prospects like Daniel Ross, Shakir Soto, and Daniel Wise, and the Cowboys will likely be losing some talented players at final cuts.
Here's the projected DT depth chart for 2019 so far:
Tyrone Crawford, Maliek Collins
Trysten Hill, Antwaun Woods
Daniel Ross, Christian Covington
Daniel Wise, Shakir Soto
I'm still not convinced that Tyrone Crawford, despite his history, makes the team this season. As I've written about a lot this offseason, releasing Crawford still yields considerable salary cap space that can be put toward long-term contracts with Dak Prescott, Amari Cooper, and other stars. There is also the issue of his potential suspension, albeit likely a short one, from involvement in an offseason bar fight.
Maliek Collins should be back and playing at a high level with his rookie contract expiring. Dallas is likely hoping to get a big year from Maliek but then let someone else pay him big money in 2020, replacing Collins with Hill in his second year.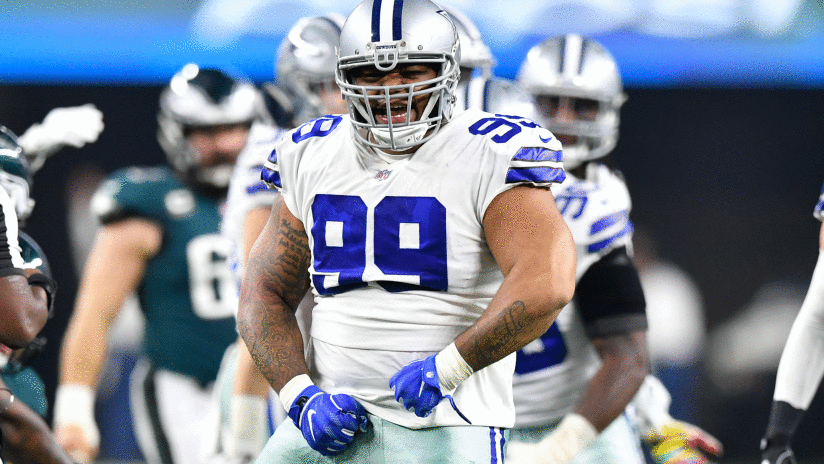 If Antwaun Woods keeps building on last year then he may be the best DT on the team in 2019. He would also be just a restricted free agent for Dallas in 2020, hopefully making him and Trysten Hill an effective but affordable pair of starters. The Cowboys should be hoping to build around them going forward.
Trysten Hill likely won't assume a major role immediately but the Cowboys are high on his potential. He should be a rotation piece early and work his way in.
Keep in mind, though, that Maliek Collins was a 3rd-round pick in 2016 and still led all defensive linemen in total snaps. Hill could play more than we'd expect for a Day 2 rookie.
Also in the mix is Christian Covington, an underrated signing from the Texans. He's converting from a 3-4 defensive end to a 4-3 tackle, and has the size and pass rush skills to play in either spot on our line. Covington may be the piece that allows Dallas to cut Crawford, filling out the top four with upside and versatility.
The big question for Daniel Ross and other lesser options is how many defensive tackles the Cowboys' carry. If they keep the five guys we've already mentioned, it's hard to see any of Ross, Soto, Wise or others making the team.
In fact, I can even see a scenario where Dallas just keeps four true tackles and then occasionally uses larger defensive ends like Kerry Hyder or Taco Charlton on the interior. That's another reason I'm not confident in Tyrone Crawford's job security.
It's a time of transition at defensive tackle, with guys like Crawford and Maliek Collins potentially after this year (if not sooner) to make way for Trysten Hill, Antwaun Woods, and others. For 2019, it gives us lot of options and what appears to be some strong competition throughout the depth chart.
It could be tough for the players, but it should be a big plus for the overall strength of the Cowboys' DT position this season.
~ ~ ~
OTHER 2019 CAMP PREVIEWS