With back-to-back clutch performances against the Cincinnati Bengals and New York Giants, Noah Brown is playing well while he has the chance. Brown's play gives the Dallas Cowboys an exciting glimpse of his capabilities.
Due to injuries to Cowboys Wide Receiver Michael Gallup, James Washington, and former Wide Receiver Amari Cooper, now a Cleveland Brown, Brown had his number called. Following up a performance of 5 receptions, 91 yards, and 1 touchdown with one of 5 receptions and 54 yards, in the starting lineup, Brown is showing the Cowboys and the rest of the league that he belongs. Establishing himself as a valuable pass catcher for backup Quarterback Cooper Rush, if he can keep it up, Brown just may convince the Cowboys he needs to be starting more often.
A practice buddy of Brown's, Rush's comments display much confidence in the young wide receiver.
"He's a baller. We've been together since we were rookies," said Rush.

"He just keeps getting better and better every year. He earned that starting spot, and you guys got to see tonight why. All he does is make tough catches, always in the right place at the right time… He's a heck of a player."
In both the Bengals and Giants games, these comments hold truth. Brown made himself available and capitalized with great catches in key situations.
https://twitter.com/Spoonie881/status/1571599973317238784
Others are also noticing and giving their approval of Brown.
Head Coach Mike McCarthy said that the reason Brown is performing well is because of how hard he worked behind the scenes in the offseason.
Cowboys Owner and General Manager Jerry Jones said that he enjoys seeing an unknown receiver like Brown showing what he can do on the big stage.
Brown has earned playing time along with the main starting receivers for Dallas since being drafted there in 2017. However, he has constantly been overshadowed by those with more talent in the wide receiver room. Here are some notable wide receivers that Brown has shared playing time with: Dez Bryant, CeeDee Lamb, and former teammate Amari Cooper.
Right now, Brown is the number two to Lamb's number one. Lamb is the bigger name, but recently Brown has had the bigger play.
"Brown has a better catch rate, more receiving yards, and more PPR fantasy points through three weeks," said Renee Miller.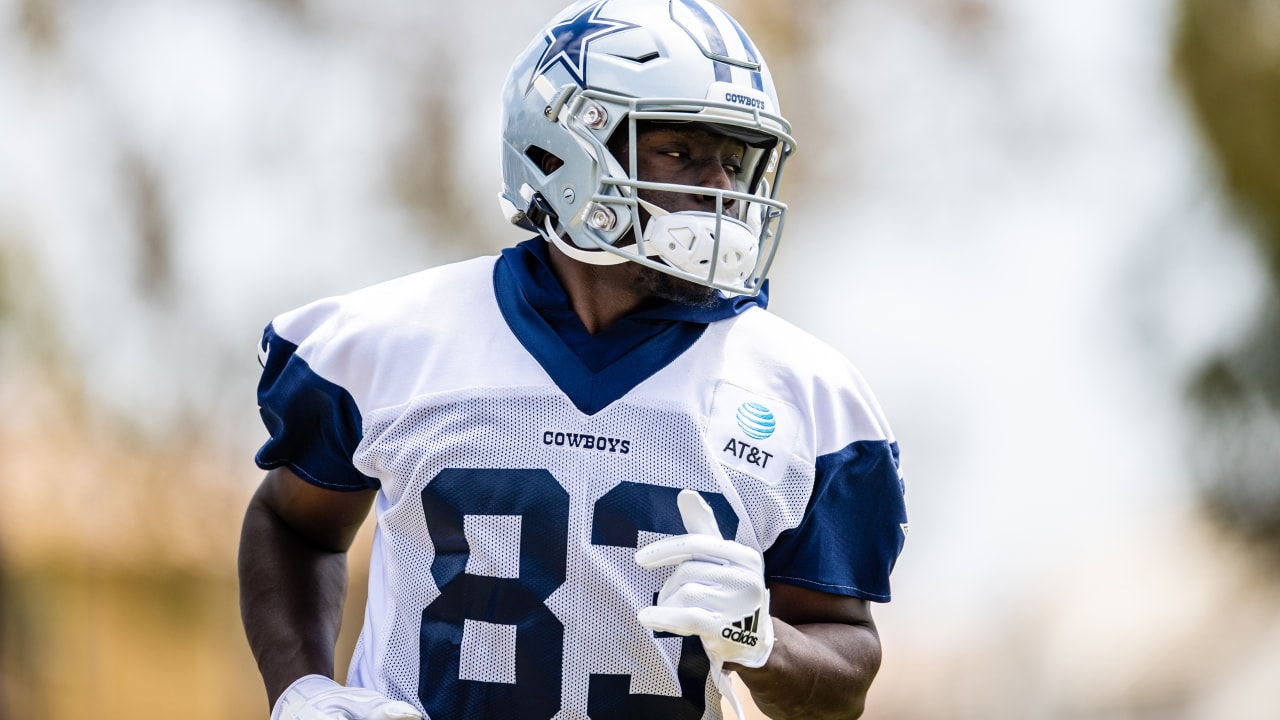 He will most likely not take any playing time away from Lamb. Now that the Cowboys have signed Gallup long-term, Brown will probably have difficulty taking time away from him as well once he's healthy enough to return.
That leaves Brown possibly battling it out with new addition James Washington from the Pittsburgh Steelers.
When Cowboys injured starting Quarterback Dak Prescott comes back, Lamb will still be one of the main targets. Most likely, if he can return, Gallup will too. As of right now though, Brown could be pushing Washington out of the lineup.
Washington faced the same dilemma Brown faces in Dallas in Pittsburgh. When active, Washington had moments where he shined, but other wide receivers were utilized more in the Steelers' offense. So, Washington is viewing this new stint with the Cowboys as a second chance.
Unfortunately injured at the moment, Brown might make the Cowboys see that their wide receiver room already has someone capable of bringing what Washington can bring to the table.
At least for the Cowboys, this can be labeled as one of those good problems.